Background
Kinfo already integrates with all the big broker names such as TD Ameritrade, Schwab, Interactive Brokers and Etrade.
All of these are very popular among active traders and they all provide robust platforms, low to zero commissions and sophisticated charting tools.
These big broker names are designed to please a large audience and they do it well, though there is also a market for smaller niche brokers who are exceptionally good at some area. One such niche player is TradeZero.
What is TradeZero?
TradeZero is a broker, or it´s actually two brokers. One entity for the US market and one for foreign individuals who want a robust platform to trade US equities.
TradeZero originated as an offshore broker based in Bahamas and was early to offer commission-free limit order before it became common practice with the big broker names.
They have managed to make a name for themselves in an otherwise super-competitive market by being one-step ahead and providing excellent support to their customers.
What does TradeZero offer?
TradeZero is a full-fledged broker and offers all the basic features you would expect.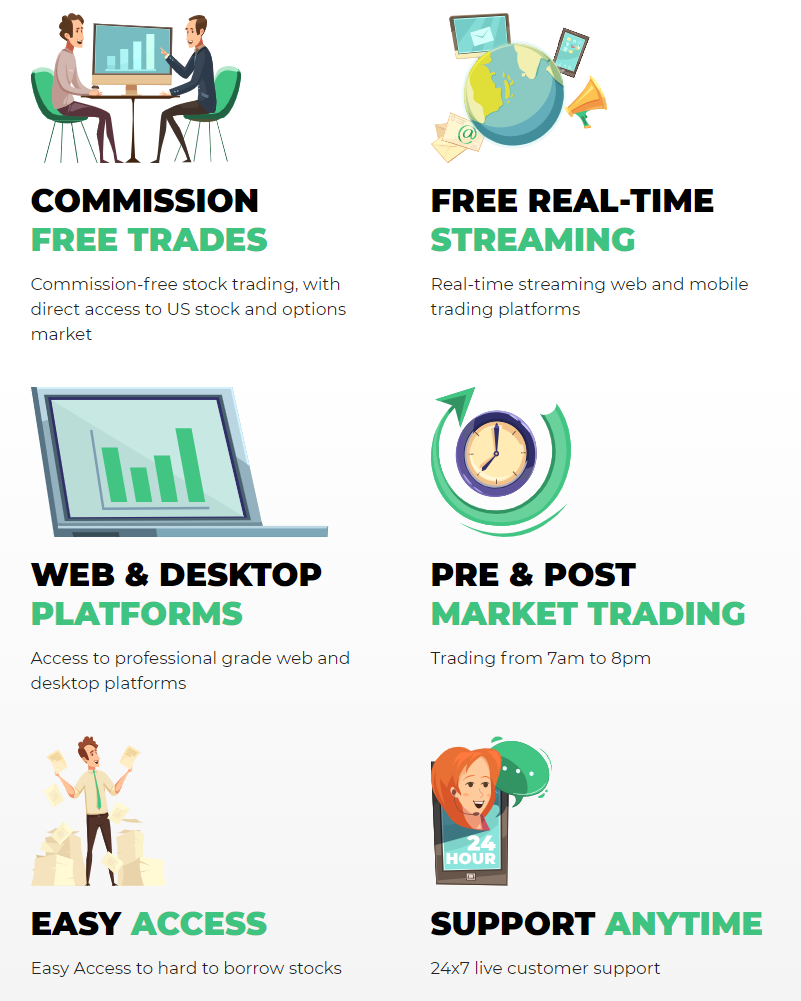 Like most brokers they have different have different packages & pricing ranging from a free version to a pro package packed with everything you need.
ZeroFree is an entry-level package, as the name states, it´s free but also limited in terms of trading tools and information.
ZeroWeb is a step-up from ZeroFree and offers better tools but doesn´t include options trading, screener and a few other features.
ZeroPro is the premium product for active traders and includes everything.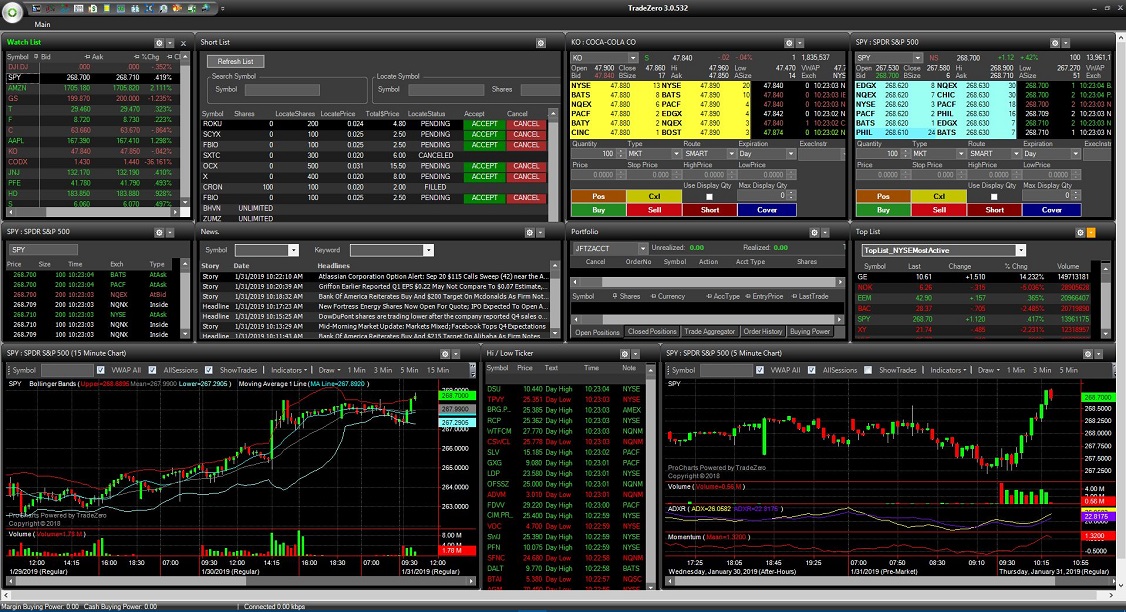 ZeroMobile is their mobile platform which you can access for free with any package.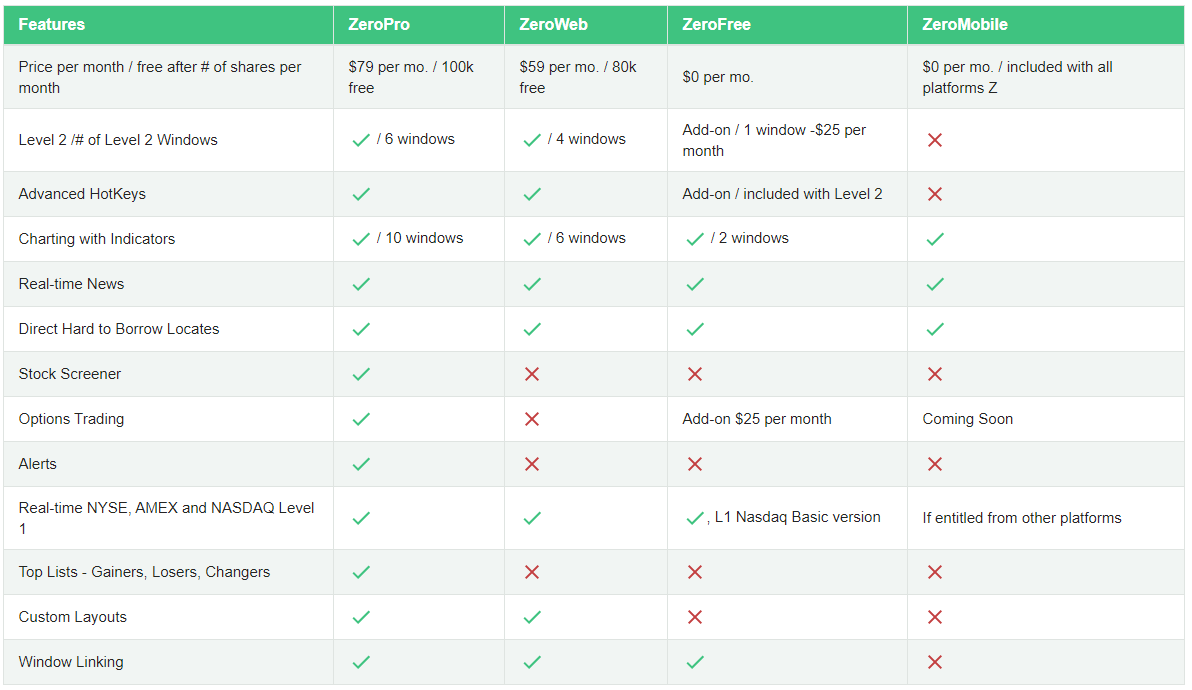 The niche
If you have been following Steven Dux and his tremendous success, you might have noticed that he uses TradeZero. 
So why does he use TradeZero?
If you have been following Steven you have probably recognized his alternative trading strategy. 
When people are looking to catch the ride up market-hyped stock, often pumped by self-proclaimed gurus, he is looking for the fall. In other terms, he is looking to short these pumped and over-priced low-float penny stocks.
The problem with this strategy is that in order to short a stock, you will need to have someone who is willing to let you borrow their stock for your short trade.
This can be hard, especially if it´s a penny stock with low trading volume.
TradeZero has proven to be exceptionally good at this and provides an internal market for borrowing stocks for shorting. 
This is a niche area where the bigger brokers can´t compete and it´s an attractive niche for active traders who use this strategy.
Requests to integrate kinfo
I have received numerous requests from users to enable integration with TradeZero so I reached out to them to ask if it was possible to integrate directly with them since they are not supported via Plaid or Tradeit.
In my communication with them, I can confirm what trader rumours say. They are professional, responsive and give you the attention you won´t get from any of the bigger brokers.
Using TradeZero with kinfo
As of today, TradeZero users can use the kinfo app to track trading performance. Both the web platform and the app now support linking your TradeZero account.
In order to enable integration to kinfo, you will need to enable integration in your TradeZero portal.
Follow the step-by-step guide Linking TradeZero to start tracking your trading performance on kinfo.
To learn more about TradeZero visit
us.tradezero.co (US)
tradezero.co (Non-US)