Steven Dux offers a unique package teaching students how to profit from shorting penny stocks.
Pros
Very Credible Author
Transparent
Amazing Track Record
Great Content
Cons
Penny Stocks are Risky
Pricey if you want everything
Who is Steven Dux
Steven is most famous for turning $27k of his savings to into $1 Million in just over a year trading penny stocks.
Steven started trading while studying environmental science at university. As with many successful traders he spent a lot of time studying the stock market, watching DVDs and following other successful traders.
He eventually found his own recipe for success which he now teaches through his courses.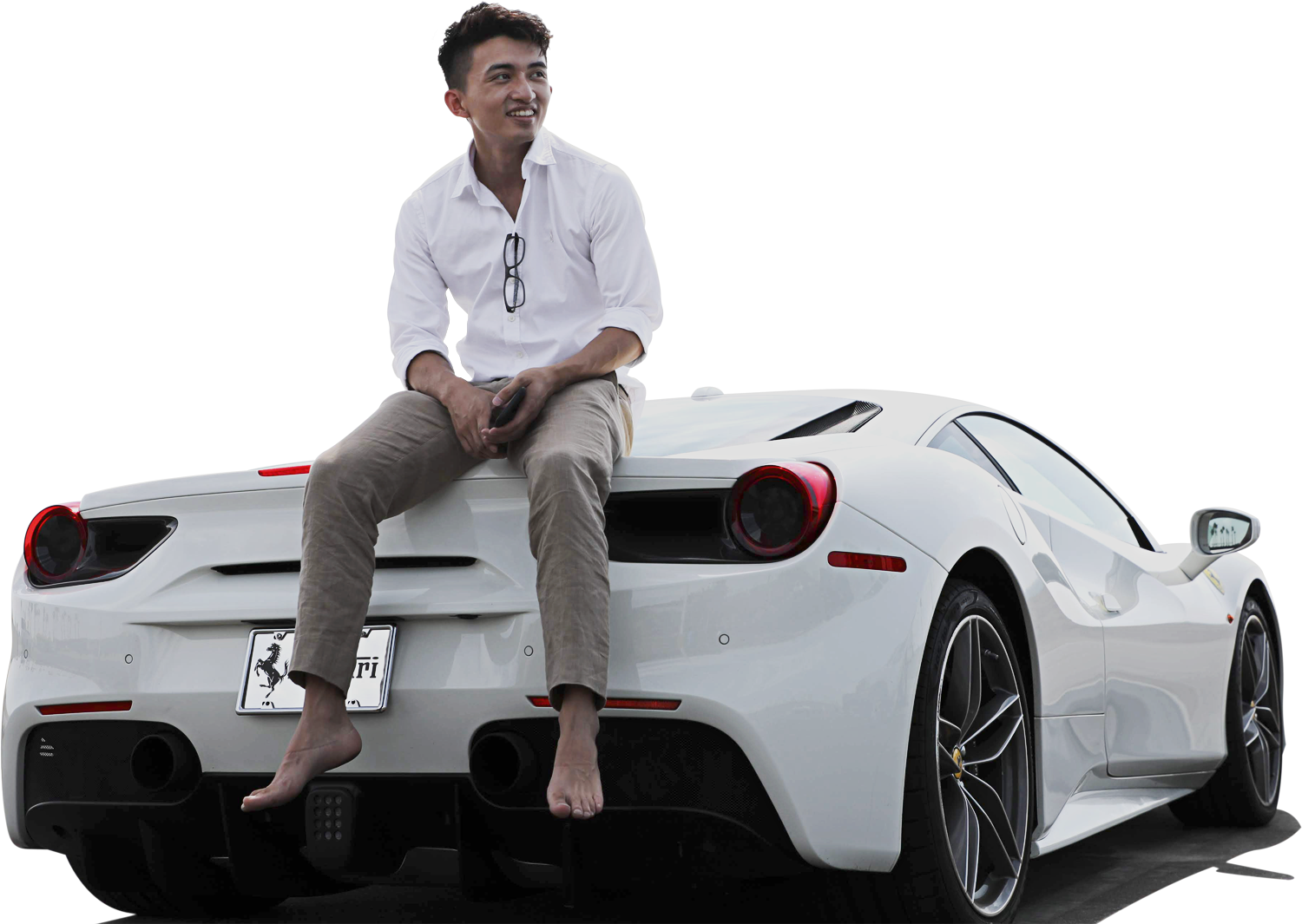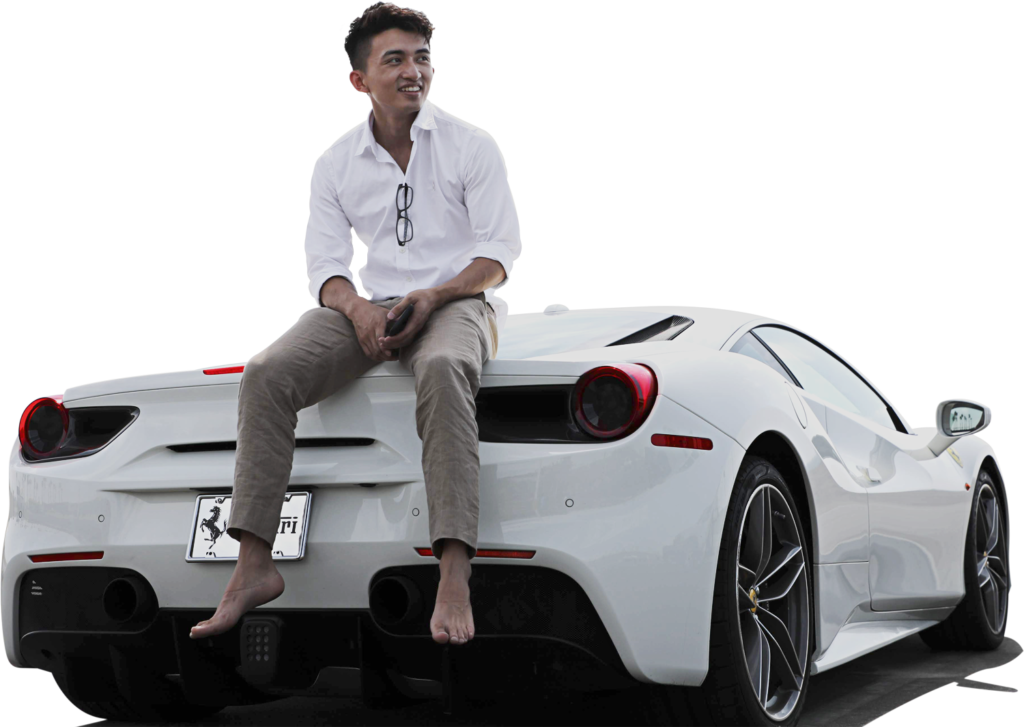 Steven Dux Trading
Steven is undoubtedly one of the absolute most successful penny stock traders out there. There are countless services claiming to have extraordinary returns, unfortunately, most of them are scams. Steven is the real deal and he has got the proof to back it up.
Stevens's main focus is the penny stock market, cheap and highly volatile low-float stock stocks which he usually shorts after major news events or other price spikes.
It´s a bit of a niche technique but it apparently works! According to Steven, it works around 85% of the time which is fantastic.
Steven is very analytical and uses a lot of data and spreadsheets to back his trading strategies. Basing his strategy on data allows him to be unaffected by human emotions which is a battle every trader faces. This is also something he teaches in his course and according to Steven, this is a cornerstone for success.
Steven use chart patterns to identify entries. He doesn´t use any of those fancy technical indicators (like Bollinger bands, MACD, etc.). He believes they are worse than useless and will cloud your judgement when evaluating a trade.
Steven has a unique approach to trading and is incredibly successful if you are interested in becoming good at penny stocks trading, Steven is one of the best mentors I can think of.
Courses
Steven Dux offers a few different packages with both streaming content, access to chat room and watch lists. 
Features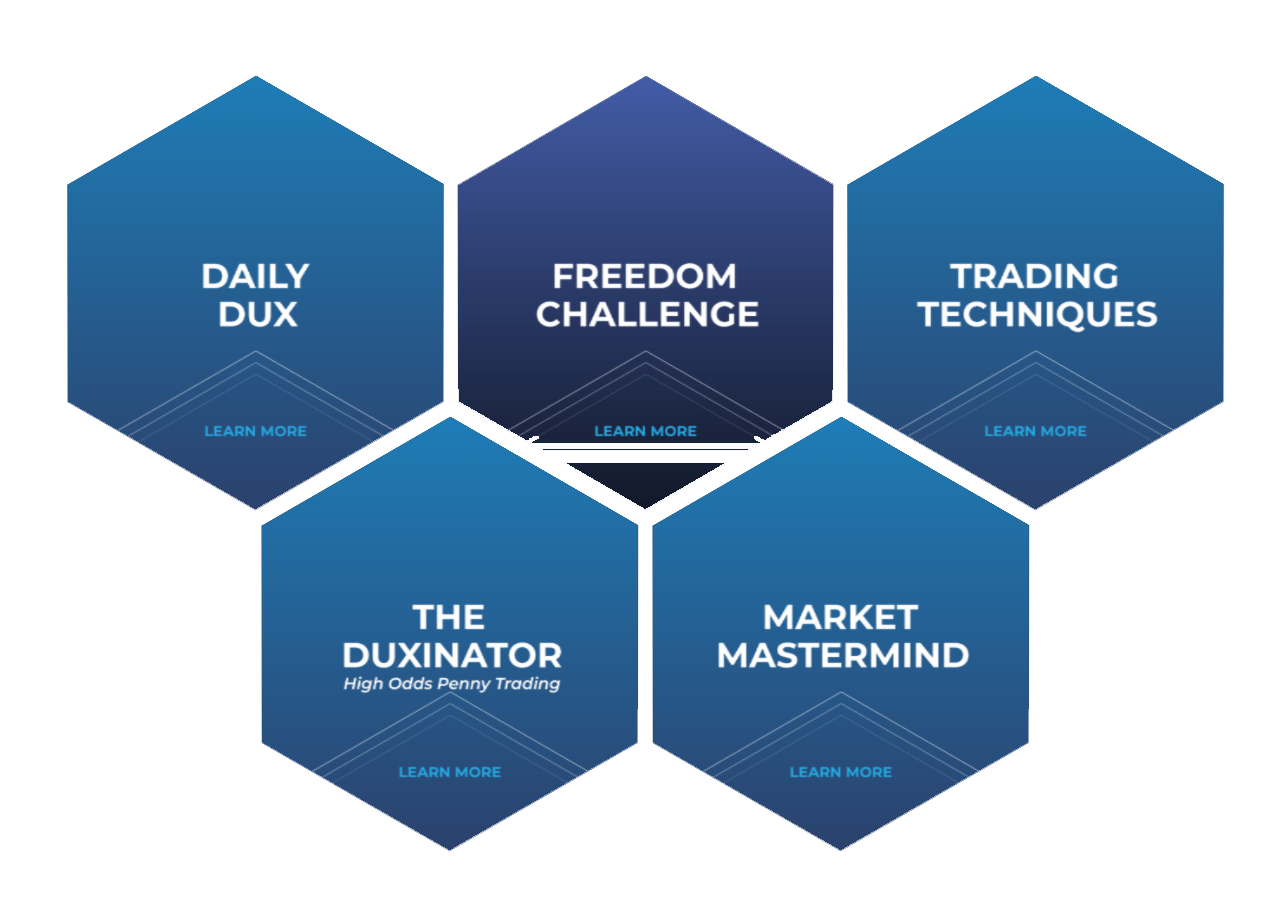 Daily Dux Tier 1
The Daily Dux of trading advice with the watchlist + newsletter + chatroom.
Daily Dux Tier 2
The Daily Dux of trading advice with the watchlist + newsletter + chatroom.
Trading Techniques
Streaming course. Useful for the beginner, intermediate and advanced traders alike
The Duxinator
High Odds Penny Stock Trading. Streaming course for beginners and experts
Other services
Apart from these packages, Steven has something called Freedom Challenge. This package includes everything in Daily Dux Tier 2 + the Trading Techniques streaming course. It also includes live trading sessions and personal support.
Currently, there is no price tag on this package but if you are interested in this package you can always contact Steven and ask about this.
Experience required
You can start with Stevens content as a beginner but you should be prepared to put in the time and effort required to learn. If you are totally new to the stock market you will get the content necessary to learn but expect to be studying and doing research on your own to fully understand everything.
Transparency
Steven uses kinfo with a linked broker account which provides a 100% verified track record of his performance.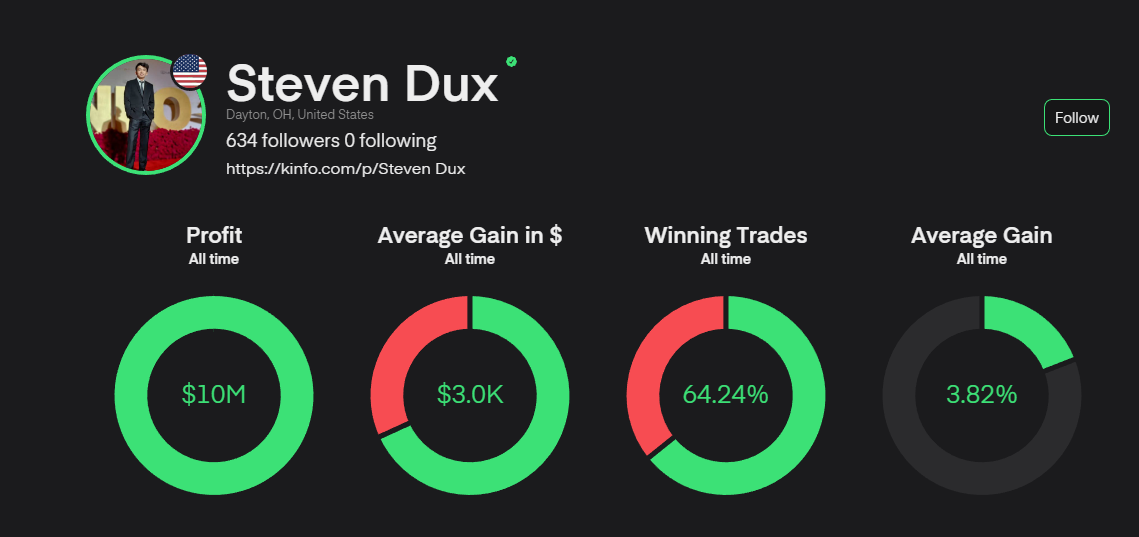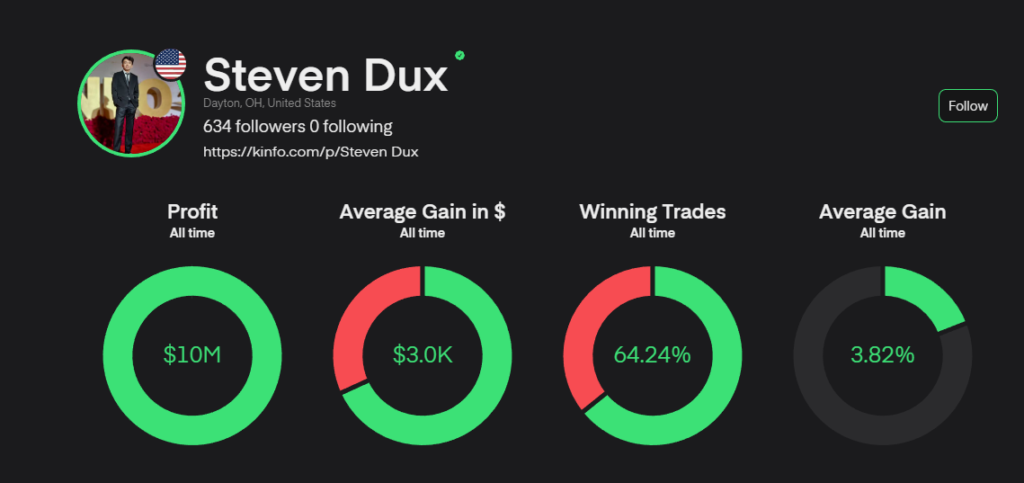 Steven has really put a lot of effort into being transparent with his followers and has even paid an external firm serious money to back this up.
Last year, Steven had all his account statements audited by an external firm to eliminate any doubt.
I admire what Steven is doing and to what length he is prepared to go to make sure the world sees him as a trustworthy person.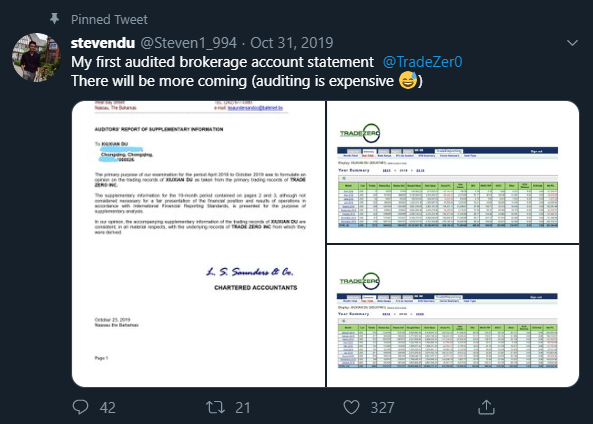 Pros & Cons explained
Almost everything I have to say about Steven is great, Steven is one of a kind with his amazing track record and willingness to transparently share hist track record.
Steven is not just moderately credible, he put so much effort into proving his results are real that you almost feel sorry for him, this shouldn´t be needed but since the world of trading is so full of scams it´s required to convince everyone.
I think Stevens approach to trading strategies backed by data is very interesting. We all know that emotions aren´t in our favor when it comes to trading so this approach should appeal to everyone. 
Specializing in short selling is also interesting. Many scams run so-called pump-and-dump schemes, they would accumulate a large following, buy a stock and then announce it. With a low float stock, their following alone will manipulate the price of the stock to go up and the scammer will sell and then announce the sell. The result of this is that the scammer wins and pretty much everyone else loses. The scammer will be able to show a profitable track record based on scamming others.
Steven doesn´t scam others since he´s an honest and credible person. He do however identify these type of pump-and-dump schemes and short sells when the scammer sells which means he profits when everyone else is selling off their positions.
It should be noted that penny stocks are risky business, it takes hard work and practice to learn what Steven does and if you aren´t willing to put in the work you will probably lose money. With that said, if there is one course you should take to learn about penny stock trading, Stevens is one of the best.
There are a few packages and you need to invest a lot of money if you want it all. Even one course at $1200 can be steep for most people. But I guess it is like, you get what you pay for. Steven is simply one of a kind, I great trustworthy teacher who will make you successful if you are willing to study.
Verified Trades
By using kinfo Stevens track record is 100% verified
Final Thoughts
I think the combination of an amazing track record, his unique approach to creating trading strategies and his transparency makes Steven the top education provider on the market when it comes to trading penny stocks.
Shorting penny stocks is different than what most people teach, this is also what makes Steven stand out, he is not only legit, he has his own unique approach which is different from what everyone else teaches, and it´s without doubt working!