TD Ameritrade is one of the most popular choices among active traders. Their coverage is outstanding and their trading platform is constantly embraced by professional traders.
Kinfo works great with TD Ameritrade! The integration enables end-users on the TD Ameritrade platform to track their trading performance in a meaningful way using both the mobile app and web version of kinfo.
Linking guide
Kinfo integrates directly with TD Ameritrade using the official API. This is a secure method for allowing kinfo access to trade data without sharing your credentials.
When you start the linking process you will open up a separate browser window with a form provided by TD Ameritrade. Once the authentication process is completed, kinfo will obtain a token to access your trade history.
This token is read-only and can never be used to execute trades or move money.
For more general information, see Linking your broker.
Linking your account
Once you click the TD Ameritrade logo, a separate window will open. This window & form is provided by TD Ameritrade.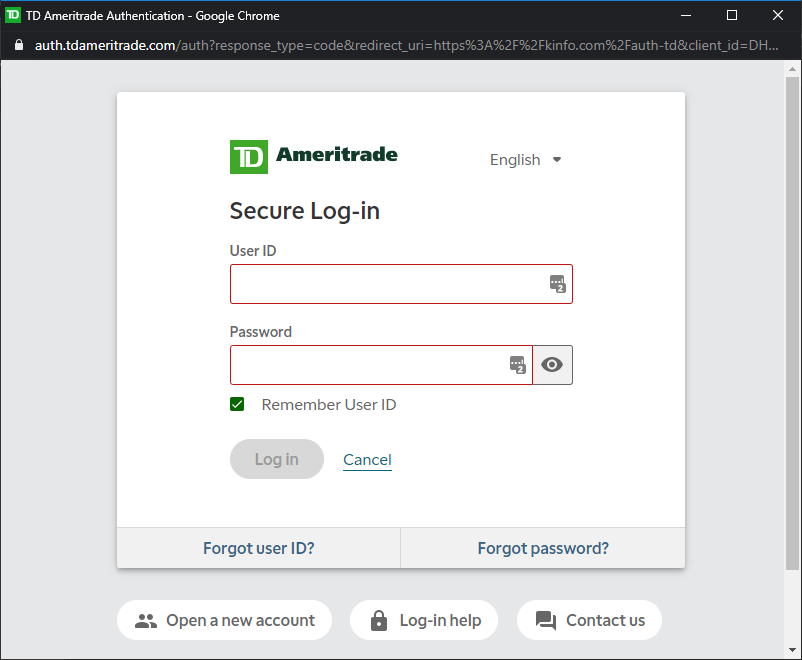 You may be asked to verify your account using a code sent to your phone via text message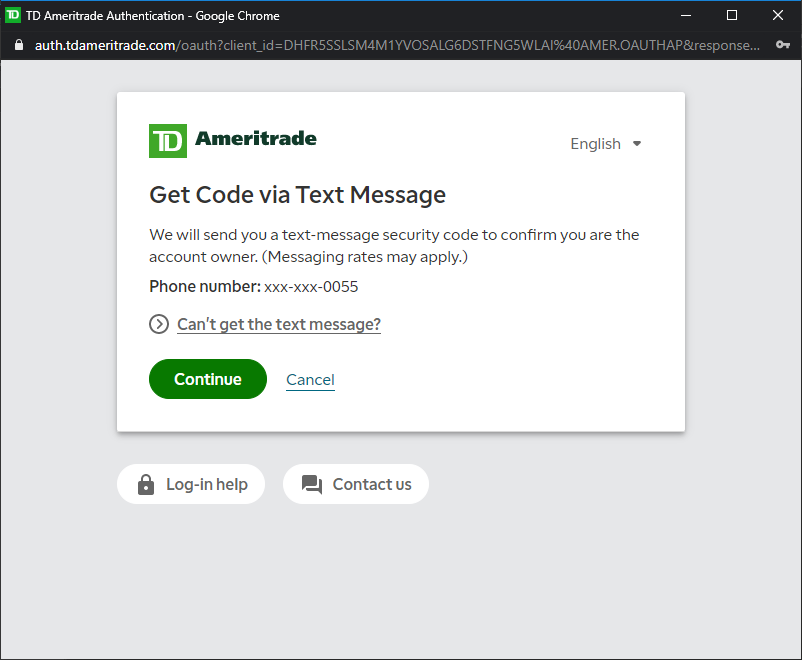 Enter the code sent to you via text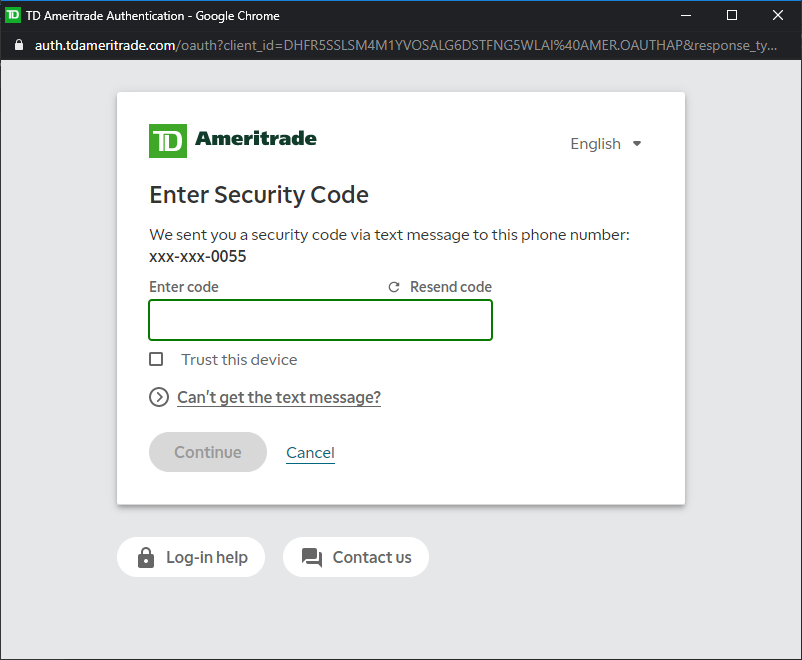 Once you have verified your account you will get an information screen from TD Ameritrade showing what access is requested.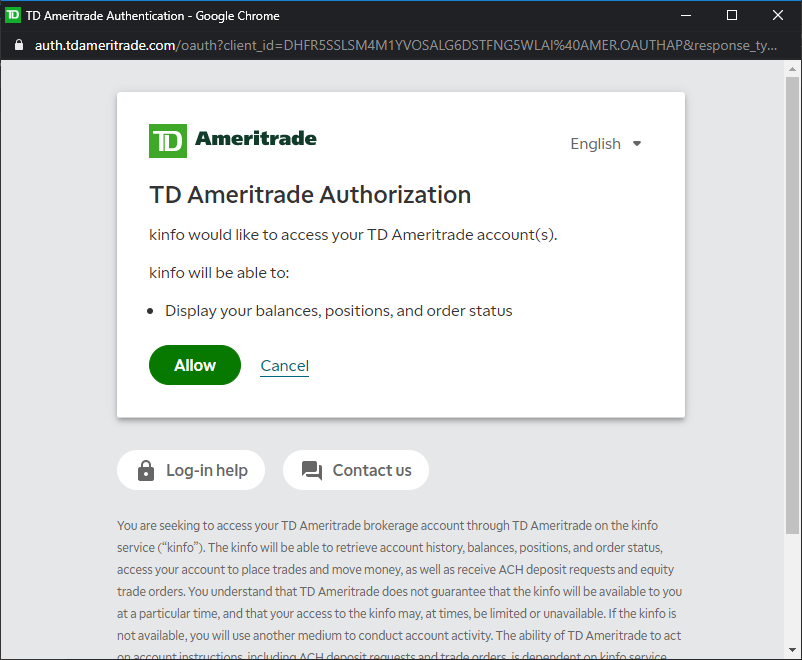 3 Track your trading performance
If you completed the steps above your TD Ameritrade account should be linked to kinfo and the platform will start tracking your trading performance.
The direct integration to TD Ameritrade provides life-time history.
Trades & performance are tracked based on closed out trades and when corresponding buy & sell transactions can be found. If you suspect any errors or have any questions, feels free to reach out on support@kinfo.com
Good luck with your trading!