Interactive Brokers is one of the most popular choices among active traders. Their coverage is outstanding and their trading platform is constantly embraced by professional traders.
Kinfo works great with Interactive Brokers! The integration enables end-users on the Interactive Brokers platform to track their trading performance in a meaningful way using both the mobile app and web version of kinfo.
Linking guide
Interactive brokers is a highly secure platform with multiple layers of authentication. Follow these steps to setup linking between kinfo and Interactive Brokers.
The kinfo platform use Plaid to integrate with most brokers, at no point is credentials seen or stored by the kinfo platform. For more detailed information, see Linking your broker.
1. Enable third party integration in IB
Login to Interactive Brokers portal 
In the portal, navigate to Account Settings through the menu on the left side.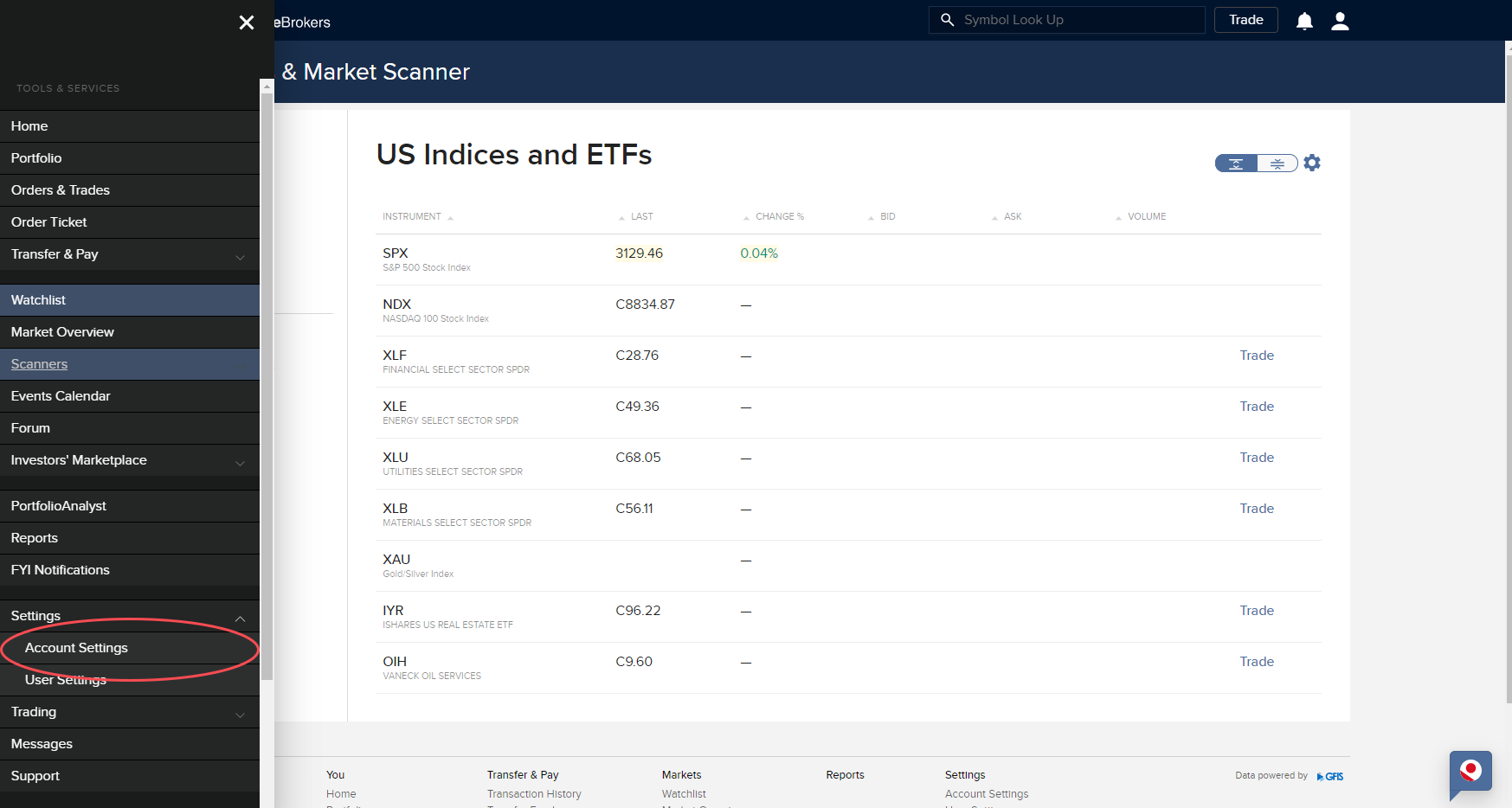 On the right side of the screen, you will see a list of options.
Click on Third Party Services in the Reporting section.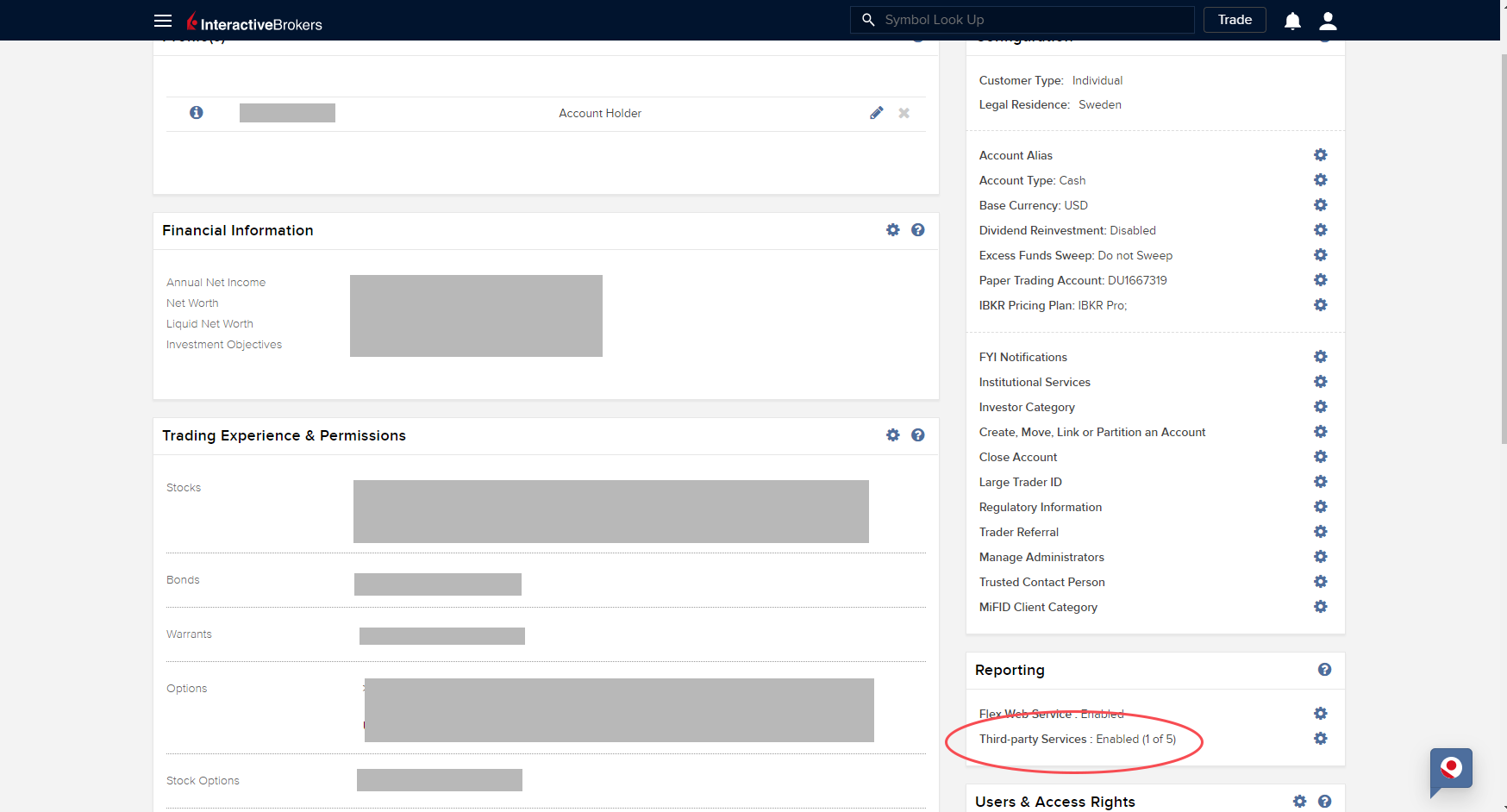 A window will show with options to enable third party services.
Click the checkbox for Mint.
Note down both the Query ID and the Token.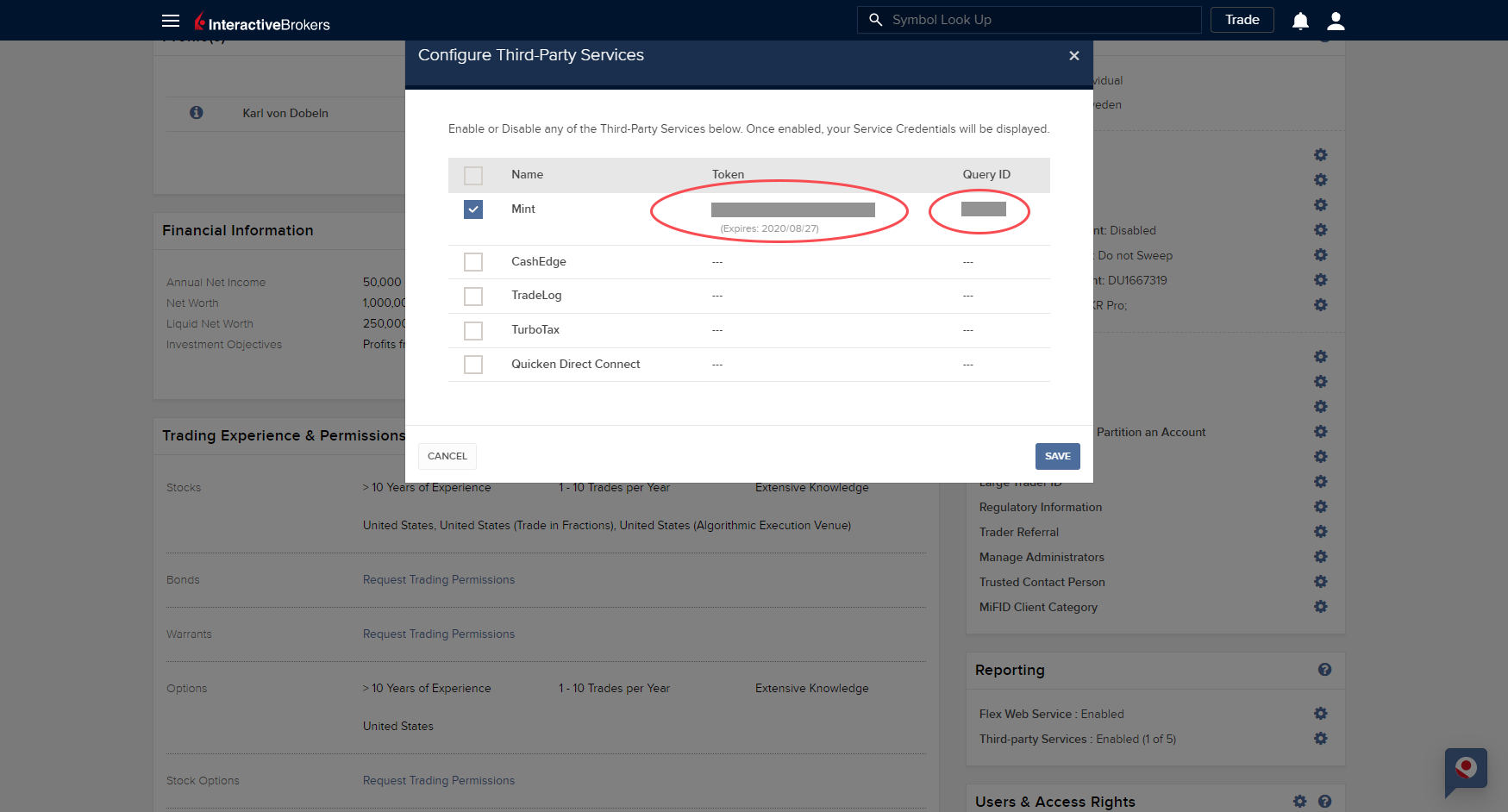 2 Linking IB in kinfo
When starting the linking process in kinfo you will be presented with a screen provided by Plaid (our integration partner).
Type or select Interactive Brokers and authenticate.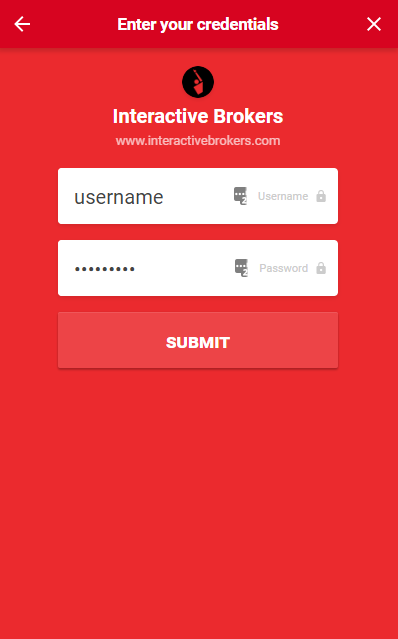 After you have authenticated you will see another screen with  quey_id.
Enter the Query ID you noted down in step 1.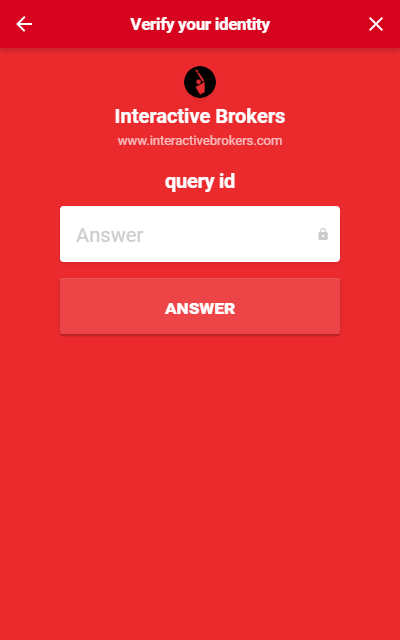 Next, you will get a screen with the text token.
Enter the Token you noted down in step 1.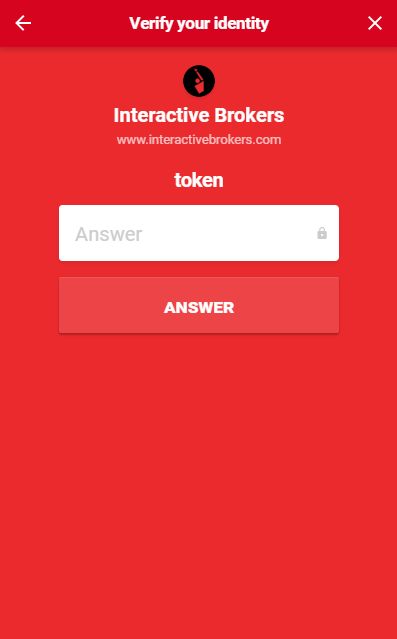 3 Track your trading performance
If you completed the steps above your Interactive Brokers account should be linked to kinfo and the platform will start tracking your trading performance.
Performance is usually tracked from the point when you link your account.
Trades & performance are tracked based on closed out trades and when corresponding buy & sell transactions can be found. IB provides about 2 weeks of history which means you will see your performance once you start to close out trades.
If you suspect any errors or have any questions, feels free to reach out on support@kinfo.com
Good luck with your trading!